Hello! My name is Leanne Babcock.

I am a daring adventurer who is also a life coach, an intuitive, as well as a speaker.
And—more recently—I became an author.
For decades I have run workshops and one-on-one sessions –  for public, government agencies, and corporate – helping people transform their inner world: releasing limiting thoughts and self-beliefs, and accessing their own inner wisdom—enabling real confidence and wiser choices.
Essentially, my work is about helping people find their own truth and courage.
It's all about "listening to the inner wisdom or inner call"—and paying attention to it. Whether you are hiring someone, accepting a new job, leaving your old one, starting a new relationship, or dealing with a challenge—if you are not listening to this inner call then whatever you are doing might not go as well as it could, and you won't be feeling as fulfilled as you could.
I know this first-hand: not just through other people's experiences but also my own.
And that's where my expertise and work come in.
"Trusting your intuition is worth the courage it takes."
I help others by combining intuition with psychology.
I am trained in various streams of psychology including transactional analysis, accelerated learning, neuro-science, hypnotherapy, ontological coaching, shamanic (study of nature and our energetic inter-connectedness with it) and intuitive studies.
I'm certified in hypnotherapy and a Master NLP Practitioner (Transformations Ltd), a Professional Master mBIT Coach (multiple brain integration therapies) (mBraining Ltd), and a Master Trainer in the Babcock Coaching Methodology.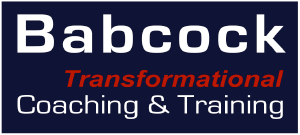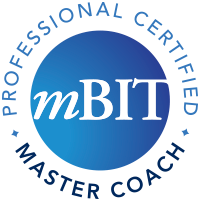 Here is my story.
I was a trend setter at 5 years old. Each morning mom laid out my clothes to wear but I always had other ideas. One time I decided to put on different coloured socks that matched my skirt perfectly. I figured this would be a new fashion hit.
My quests for exploring and trying new things didn't stop there.
In childhood, my most exciting adventures happened outside talking with the trees and the rocks…and they talked back. Psychic happenings were natural for me.
It wasn't until I was 12 that I found an avenue for studying, practicing and teaching about these natural intuitive abilities that everybody has.
Having always been attracted to the French language, I moved to Montreal and began my university studies in French. I remember sitting at the kitchen table many an evening with my study book, a French / English dictionary and a French thesaurus taking the hours it took to read. After 5 years my French was almost better than my English.
In my 20's I married a Kiwi and moved from Canada half-way around the world. Although we didn't stay married, I stayed in New Zealand.
Besotted by opening and challenging my mind, I studied various streams of psychology and worked for and volunteered with other companies leading their courses on personal and spiritual development.
Setting my own trend yet again, in 1993 I started my own business delivering corporate coaching and training. I developed a coaching methodology that combined the use of intuition and a suite of different psychologies and began training coaches.
Then I watched a documentary about the state of our planet and turned my whole life around. I learned to make my own cleaning products and personal products. We had a motto in our household: 'Zero Waste To Landfill' which guided our shopping and disposing habits. My mother called me eccentric, but I was inspired.
I felt drawn to work with developing intuition again and a few years later, opened another business offering public courses and retreats on intuition and shamanism.
Then I felt the calling to move back to Canada and so I did, after 28 years living in New Zealand.
In 2017 I published my first book.
I believe I have all the resources I need, in and around me. I believe this for you too.
"Living is a wildly daring act."