Store – book, CDs
Open Me – the true story of a magical journey from fear to freedom
My personal story of how I listened to my heart, followed my inner truth, and found my way—to freedom.
256 pages paperback and kindle available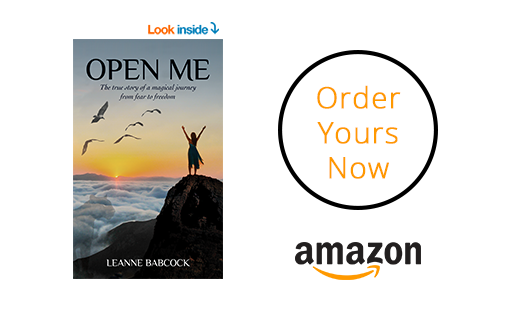 "Leanne had it all—the relationship, the career, the dream home and lifestyle—what more could she want? But in spite of 'having it all,' her heart was longing for something else. Tormented and guilt-ridden by the thought of hurting loved ones, terrified of other people's judgement, what could she do?

Open Me tells the story of how Leanne listened to her heart, followed her inner truth, and found her way—to freedom."
CDs – Meditation compilations: downloadable audio
Whether you wish to feel soothed, uplifted or grounded, here are downloadable audio meditations and journeys to enrich your mind, body and soul.
Please click on the titles below for more details. All prices are in CDN$ and all taxes are included.